by Gwyn Headley
Managing Director
Every invoice we send out for a picture sale contains the same wording: 'Please send two voucher copies to fotoLibra at 22 Mount View Road' and with a very few honourable exceptions it is routinely ignored. Of course we can't enforce it; most of the time we're more than happy just to have made the sale.
But a line has to be drawn somewhere. And this is it. We have been providing the images for the labels on a series of rather upmarket Scotch whiskies recently. Each whisky has been paired with a famous author. So far we have sold them images of Charles Dickens, Rudyard Kipling, Edgar Allan Poe, Mark Twain, Leo Tolstoy, Gustave Flaubert and Alexandre Dumas. But not Marcel Proust. I don' t think Proust was much of a whisky drinker, more of a crème de menthe merchant.
Here's one of the bottles with the fotoLibra image on the label: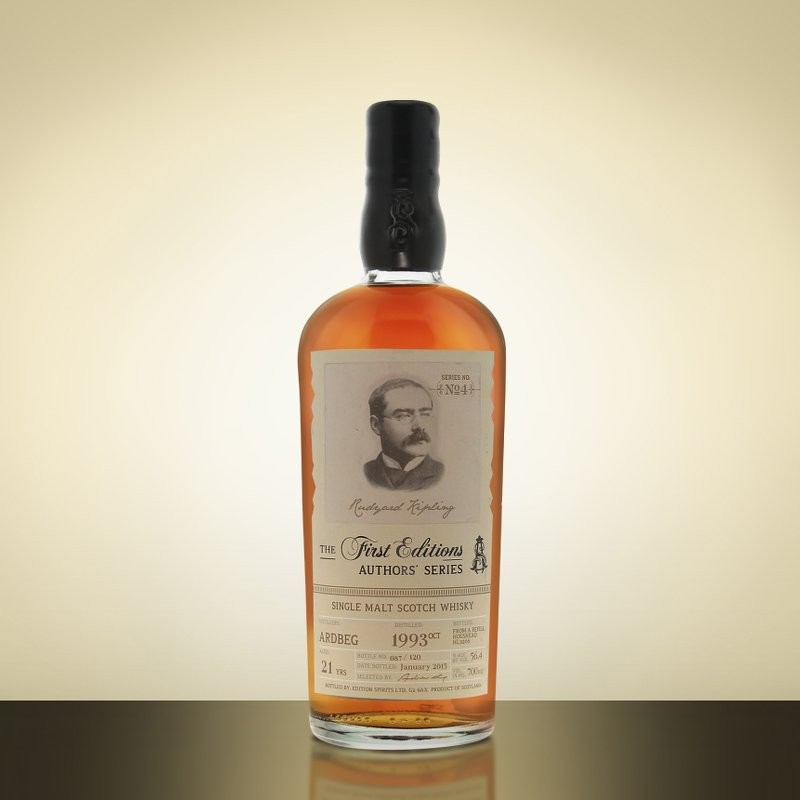 And here's what they have to say about this particular malt:
"This Authors' Series is a range of limited edition and exclusive single malt whisky, created by the prestigious blenders and bottlers, Hunter Laing Ltd. Each whisky has been paired with a famous author, ensuring that the unique taste and character of the malt has been inspired by the author's life and work. Charles Dickens, Rudyard Kipling & Edgar Allan Poe are the first three expressions that have been released.

"This particular expression is an Ardbeg 21 year old, matured in 1993 and bottled in January 2015. This limited edition whisky is one of only 120 bottles, which have been drawn from a Refill Hogshead cask, and bottled at natural cask strength of 56.4%. Ardbeg fans will not be disappointed, as this rich and peaty expression has all the typical Islay attributes, whilst the the character of Rupert Kipling shines through. Charles MacLean said: 'Deep amber in colour with moderate beading. The first aroma is of lanolin and damp, untreated wool, even a hint of sheep dip, with roast chestnuts in the background. Oily and surprisingly sweet to taste, with fragrant woodsmoke in the aftertaste. Faintly waxy with a drop of water, backed by charred wood. Smooth and sweet, with hessian and washed out creosote.'

"Each bottle is presented in a brown leather box, embossed with gold medallic text, which adds to the luxurious feel of the product. The bottles are also individually wax sealed with a stylish monogram design."
I've been sitting by the front door since January last year waiting for our two voucher copies to drop on to the mat, but bizarrely enough they have failed to materialise.
I think I may have discovered why. This particular whisky costs £900. Per Bottle! And it's not even a litre! That's €1,150, or $1,275. Blimey.
Because it's not a whisky, it's an Expression.

28 Responses to "Voucher Copies"