Archive for May, 2016
It's hard to deal with real people. They smile, they laugh, they have fun, they have temper tantrums, they storm out of the room, they are unforgivably rude and then utterly contrite. They make no sense.
Sometimes they don't do the work they're employed to do. For no reason at all.
That's why, when you send an email to, say, customer services or Support for a large organisation, you'll get an email back almost the instant you click the Send button.
Now THAT's customer service. No human involvement whatsoever.
fotoLibra only employs real people. It's hell in here, folks.
Which is why we've always promised we will answer emails sent to Support within 24 hours (but give us a break at weekends).
Your support query will have been read by a human being and answered by a human being. If you haven't heard back from us within 24 hours, there's a simple reason: We Did Not Receive Your Email.
It happens. It happens more often than we would like. Just as letters used to go missing in the post, so emails can vanish into the ether. Sometimes it's the fault of the spam checker at our email provider — which pulls out 400 junk emails a day from my account alone — and sometimes it just happens.
If you want to speed up our response time, put your Member ID in the subject line. (Hint: Sign in> Details> Member ID)
If you haven't heard from us within 24 hours, send it again.
From one real person to another!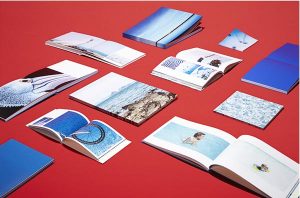 The medium of photography has often become far too disposable, our pictures stored on digital platforms rather than in a format we can hold, pass around and display.
Bob Books was founded in order to solve the problem of the disappearance of this magical art form — allowing you to create your very own photo book. You can bring your memories to life: use your images and tell your story.
My favourite Bob Book this year, which won the Bob Books Photo Book of the Month competition in February, has got to be 'Travels with My Father' by Thomas North. Here, a son created a visual diary for his father of their travels to Australia and Japan. Their journey is moving and full of life as he captures both their surroundings and their bond, perfectly.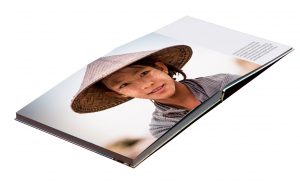 For the past 10 years Bob Books has established itself as the most well-loved and trusted platform for creating, printing and publishing photo books in the UK. Bob Books is used by countless professional and aspiring photographers, who understand that photographs can easily be transformed into keepsake objects with just a moment of inspiration.
As the UK's top supplier of photographic paper photo books; our best-selling, lay-flat, photographic paper books are produced using
 a silver halide photographic process. Images are exposed onto 300gsm photographic paper and then developed through traditional chemical photographic processes. The pages are then bound using our unique lay-flat binding, displaying double page spreads at their best. Our product range includes hardback and paperback books and boasts a wide range of papers and finishes, all of the highest quality. We even offer logo-free printing for free.
Using the easy Bob designer software, PDF to book or simple drag-and-drop app for the iPad, Bob Books gives you the opportunity to make a customized, beautifully crafted photo book (suited to every design ability).
Once ordered, you can then choose for the book 
to be published in the Bob Bookshop, an exciting platform for people to share and sell their creations.
And now, Bob Books is offering a 15% discount to all fotoLibra customers!
Make the most of your collections of archival images or family photos and turn them into an object of beauty.
Wherever your passion lies, your pictures can tell a beautiful story.
Take advantage of this today by visiting www.bobbooks.co.uk/fotolibra to quickly claim your discount and get started!
Picture credits: Selection of Bob Books  © Bob Books | Bob Books spread © Bob Books | Galloping horse © Paul Richards / fotoLibra | Palmyra, Syria © Paul Gapper / fotoLibra | Krak des Chevaliers © Bernard O'Kane / fotoLibra | African Fish Eagle in Flight © Linda Wright / fotoLibra

Gwyn writes: Bob Books is owned by an old friend of mine who works to the highest possible standards. Give them a go — you won't regret it. And if the pictures illustrating this guest blog look familiar, it's because they've been chosen from the fotoLibra archive.